MEET THE COMPANY
GeekTeam365 is a registered corporation which provides Information Technology (IT) managed services 24 hours a day, 7 days a week and 365 days a year to homes and businesses in the United States of America (USA) and Canada. Our team of certified IT professionals provides the best-in-class support services which aligns with our value proposition of:
Being at your service, 24/7, 365 days – we're always ready for you!
Providing the best-in-class services – through a team of dedicated, highly skilled professionals!
Providing you peace of mind – you can be assured you are in safe hands and your issues will be resolved promptly!
Call us today at our toll free number 1 844 314 1212. A trial will convince you we are the best in the industry. Your issues are our business!
Our Work Process
We Provide Services in the sequence depicted below :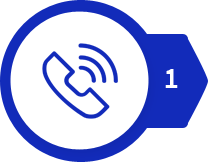 Give Us a Call
Should you have any issue with your desktop, laptop, tablet, printer or network device, simply give us a call on our toll-free number at 1 844 314 1212.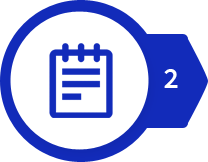 Report the Issue
Report the issue to one of our certified technical support professional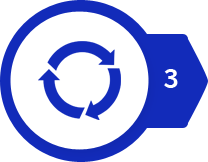 We Will Resolve Your Issue
We will take control of this issue and get it resolved.
Client Testimonials
I accidently deleted my audio software while uninstalling programs on my laptop. I tried reinstalling and updating the driver back, but to no avail. I went online to seek help and Geek Team website – www.geekteam365.com came up with a constructive blog they wrote on this type of issue. I called them and they fixed it and they even showed me how they resolved the issue, which other companies wouldn't do. Thank you Geek Team for a job well done. I will call you should I experience any issue with my PC, phone or printer.

I had an unpleasant experience when my internet connection became very slow while watching a TV program which I was streaming over the internet. I called my service provider and after diagnosis they found no issue. I searched for Geek Team's number online and I called them. They were able to resolve my issue to my satisfaction, after a few minutes of troubleshooting. Geek team resolved my internet issues in a fast, efficient and professional manner. Geek Team did such a good job, I will use them again!
My dad is a senior citizen and I went visiting him on a Sunday afternoon. We realized his PC was frozen and I googled – "online tech support" on my phone to find support. I got some companies but they were overseas. I searched again and got Geek team which operated locally in the US and Canada, with good ratings online. They are really knowledgeable and spot on! They fixed my dad's PC and even called back after a few days to make sure there wasn't any more issues. I highly recommend Geek Team.

Our Affiliations and Certifications