Application Support Services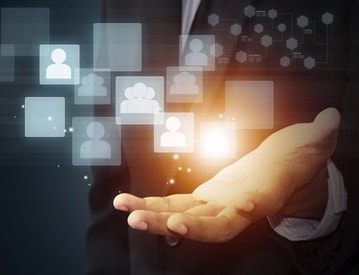 APPLICATION SUPPORT
We recognize that there are different applications on the market today (commonly called apps) that makes a computer system function properly. While software can make the computer run smoothly, it can also be problematic for computers sometimes. Geek Team is all about breaking down barriers between yourself and technology and providing a synergy that makes things work better. Geek Team provides excellent and customized services to suit your needs and we will rectify your application issues promptly. We're just a phone call – 1 844 314 1212 or live chat away, we're always ready to provide you the best-in-class service.
Our Application Support Services Features Include
Browser Issues
Contact us to resolve all your browser related issues for Apple Safari, Mozilla Firefox, Google Chrome, Internet Explorer, etc.
Microsoft Office Suite
We support all issues related to Microsoft Access, Excel, OneNote, Outlook, PowerPoint, Project, Publisher, Visio, Word and Skype.
Gmail Issues
We make sure your Gmail account is free of issues and we support issues such as; email overload, IMAP sync issues, email filtering and much more.
Windows Media Issues
We support Windows media player and other media player issues such as; codecs issues, unsupported file formats, audio and video issues, etc.
Social Media Support
We support all types of social media applications such as; Facebook, Twitter, Instagram, LinkedIn, YouTube, Pinterest and much more.
Skype Setup and Issues
We support skype and other free voice and instant messenger communication tools such as; IMO, WhatsApp and much more.
Outlook Email Client
We support email issues such as; file attachment issues, PST/OST issues, permissions issues, import/export of email clients and much more.
Conflicting App Issues
We support different types of application issues such as; conflicting applications and much more.
Java Issues
We support common Java caching issues, pool collections issues, updates, memory issues, concurrency issues and much more.
Adobe Acrobat/Flash Issues
We support adobe issues such as; Active X errors, videos/audios not playing errors, ADM installer errors and much more.
iOS Apps Issues
We support iOS issues such as; battery life problems, Wi-Fi problems, apps installation errors and much more.
Other Applications
We provide a broad spectrum of support for different types of applications.