Service Desk Support Services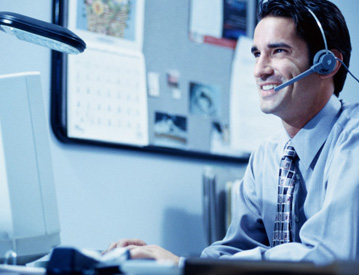 SERVICE DESK SUPPORT
Geek Team service desk provides a primary IT point of contact for your office and home business. Our team provides a Single Point of Contact to meet your communication and IT needs and we are in compliance with best practices in the IT Service Management (ITSM) as defined by the Information Technology Infrastructure Library (ITIL). We make sure we facilitate the integration of your business processes into the service management infrastructure by automating and consolidating existing IT help desks, implementing new tools, and incorporating web-enabled support services. Our global service desk and on-site ITIL certified field support professionals, help make businesses improve user productivity, save cost and time, through the efficient use of our service desk services. We render services from multiple countries, thereby providing 24/7 support in different time zones and languages.
Good customer service is our utmost priority and we make our customers happy.
Our Service Desk Support Features Include
24/7 Support and Network Monitoring
We provide 24/7 and 365 days a year support. We also monitor your network in real time and we troubleshoot and resolve any issue.
On-site escalation support and resolution
We provide highly experienced and certified professionals and are also capable of resolving all types of issues.
Web-based incident reporting and status update
We provide a dashboard for to view the status of incidents and also provide various channels through which incidents can be reported.
24/7/365 coverage
We provide 24/7 and 365 days a year support.
Phone/email/web/chat options available
Incidents can be reported through various channels which provides an integrated customer service experience.
Quick scale up to meet customer needs
We have the capability to scale up easily to meet customer needs as the need arises.